How to Get a Mortgage Loan
Buying a house can be a complicated process, especially if you haven't purchased a home before. The key to home-buying success is knowing what to expect during the mortgage process. This way you can make wise decisions about your purchase.
Some people don't know the first thing about getting a mortgage loan. They hear reports of dropping interest rates and lower home prices and hastily decide to jump into home ownership.
But the process of getting a home loan differs from getting a car loan or renting an apartment, and applicants who don't recognize these key differences are often disappointed when a lender denies their mortgage loan application.
It literally takes a few minutes to pull your credit report and order your credit score. But surprisingly, some future home buyers never review their scores and credit history before submitting a home loan application, assuming that their scores are high enough to qualify. And many never consider the possibility of identity theft.
However, a low credit score and credit fraud can stop a mortgage application dead in its tracks. Check your own credit and address any erroneous negative items to bump up your score in advance. Get together all of your documents including pay stubs, tax returns and bank statements so that you can get accurate quotes and pre-approvals.
Credit scores and credit activity have a major impact on mortgage approvals. According to the Home Loan Learning Center, a large percentage of lenders require a minimum credit score of 680 (620 for FHA mortgage loans) – and if your score falls below 680, lenders can deny your request for a conventional mortgage loan.
The higher the borrower's credit score, the easier it is to obtain a loan or to pre-qualify for a mortgage. If the borrower routinely pays bills late, then a lower credit score is expected. A lower score may persuade the lender to reject the application, require a large down payment, or assess a high interest rate in order to reduce the risk they are taking on the borrower.
Mortgage lenders have tightened requirements across the board in the wake of the housing crisis, but now—even as the workforce increasingly moves away from traditional 9-to-5 employment—self-employed borrowers have a tougher time securing a mortgage.
I found a few interesting facts on the newt about getting a loan for your mortgage:
Mortgage Loan Preapproval and Loan Prequalification
After basic calculations have been done and a financial statement has been completed, the borrower can ask the lender for a prequalification letter. What the prequalification letter states is that loan approval is likely based on credit history and income. Prequalifying lets the borrower know exactly how much can be borrowed and how much will be needed for a down payment.
However, prequalification may not be sufficient in some situations. The borrower wants to be preapproved because it means that a specific loan amount is guaranteed. It is more binding and it means the lender has already performed a credit check and evaluated the financial situation, rather than rely on the borrowers own statements like what is done in prequalification. Preapproval means the lender will actually loan the money after an appraisal of the property and a purchase contract and title report has been drawn up.
How Lenders Determine How Much Mortgage You Qualify For
There are two simple ratios that lenders use to determine how much to pre-approve a borrower for. Here's how these ratios are calculated:
Ratio #1: Total monthly housing costs compared to total monthly income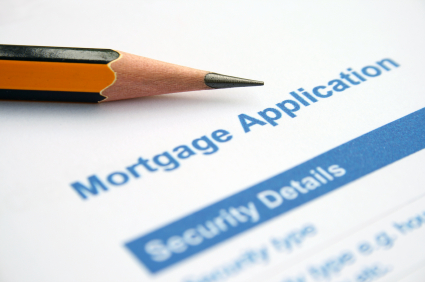 The borrower should write down, before deductions, the total gross amount received per month.

The number in step 1 should be multiplied by .28. This is what most lenders will use as a guide to what the total housing costs are for the borrower. Depending on the percentage, a higher percentage may be used.
Ratio #2: Debt to income
The borrower writes down all monthly payments that extend beyond 11 months into the future. These can be installment loans, car loans, credit card payments, etc.

The resulting number in the first step should be multiplied by .35. Total monthly debt should not exceed the resulting number. 1